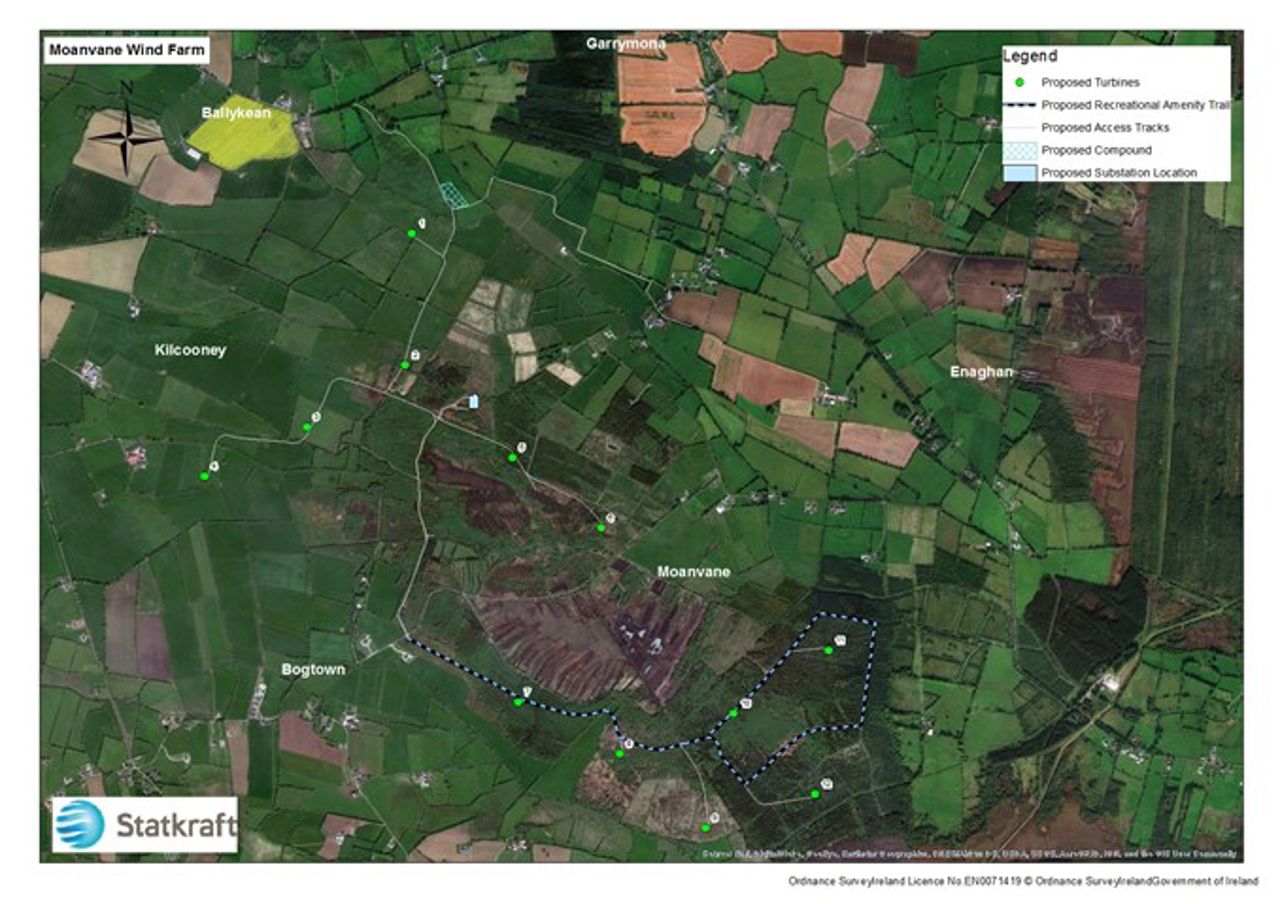 Moanvane wind farm project
Statkraft Ireland has achieved final planning consent for Moanvane wind farm which will be located in Co Offaly, Ireland.
The initial planning application was submitted in 2017 and since then it has received planning approval from both Offaly County Council and An Bord Pleanála.
This project will consist of 12 turbines with a maximum tip height of 169m and has an associated 6km amenity walkway. With an installed capacity of approximately 48MW, it will have the potential to provide pure, renewable electricity to over 35,000 Irish homes.
Project status: Advanced stage development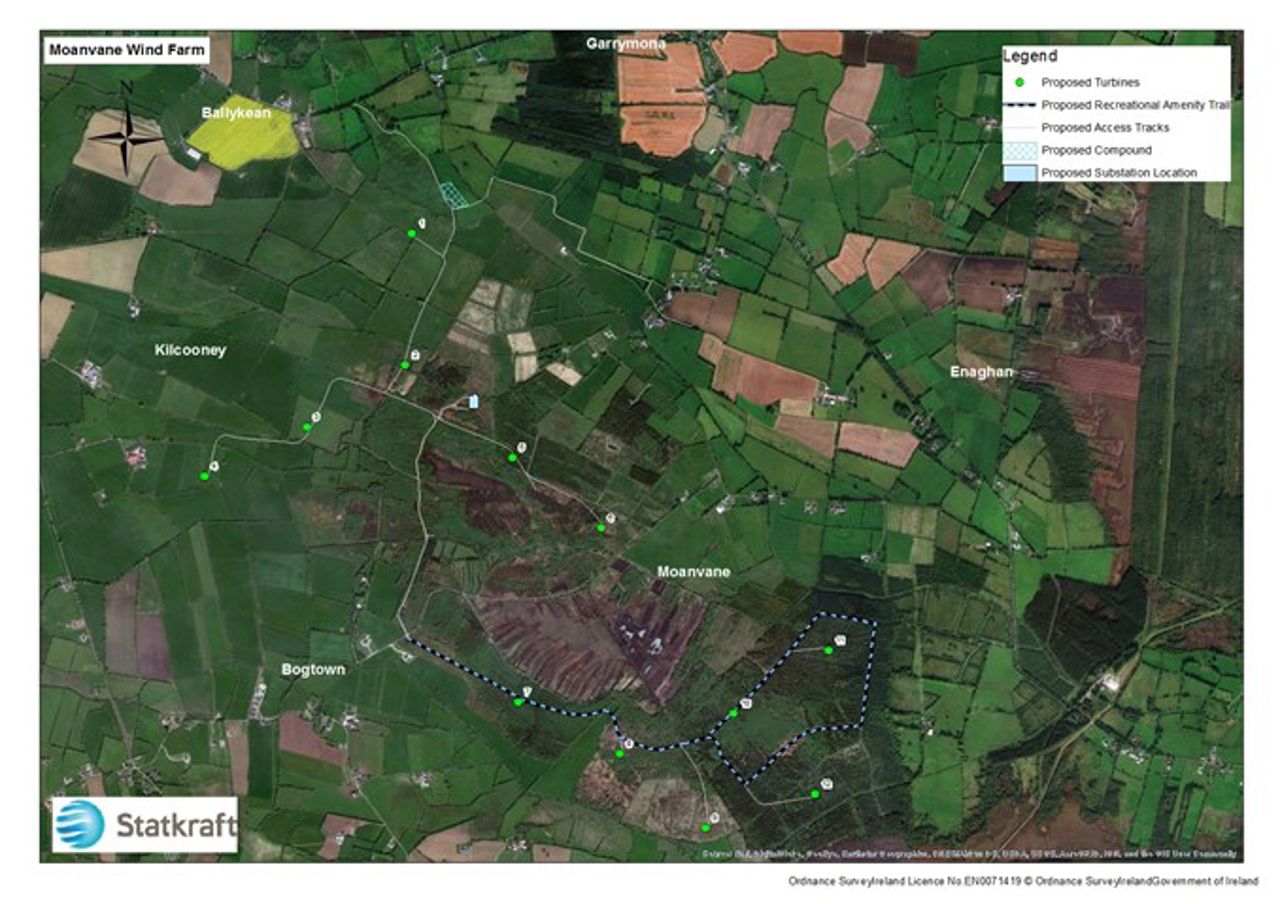 Turbine locations at Moanvane wind farm project
Key facts
Planned capacity: Up to 48 MW
Turbines: 12
Maximum tip height: 169m

Knockaneden wind farm, Ireland
Knockaneden wind farm, Ireland
Moanvane wind farm external site
Visit the project site of the Moanvane wind farm project here. Interact with the developers, ask questions and find information about the project, stages and FAQs. You will be sent to an external site.
Visit the external project site here