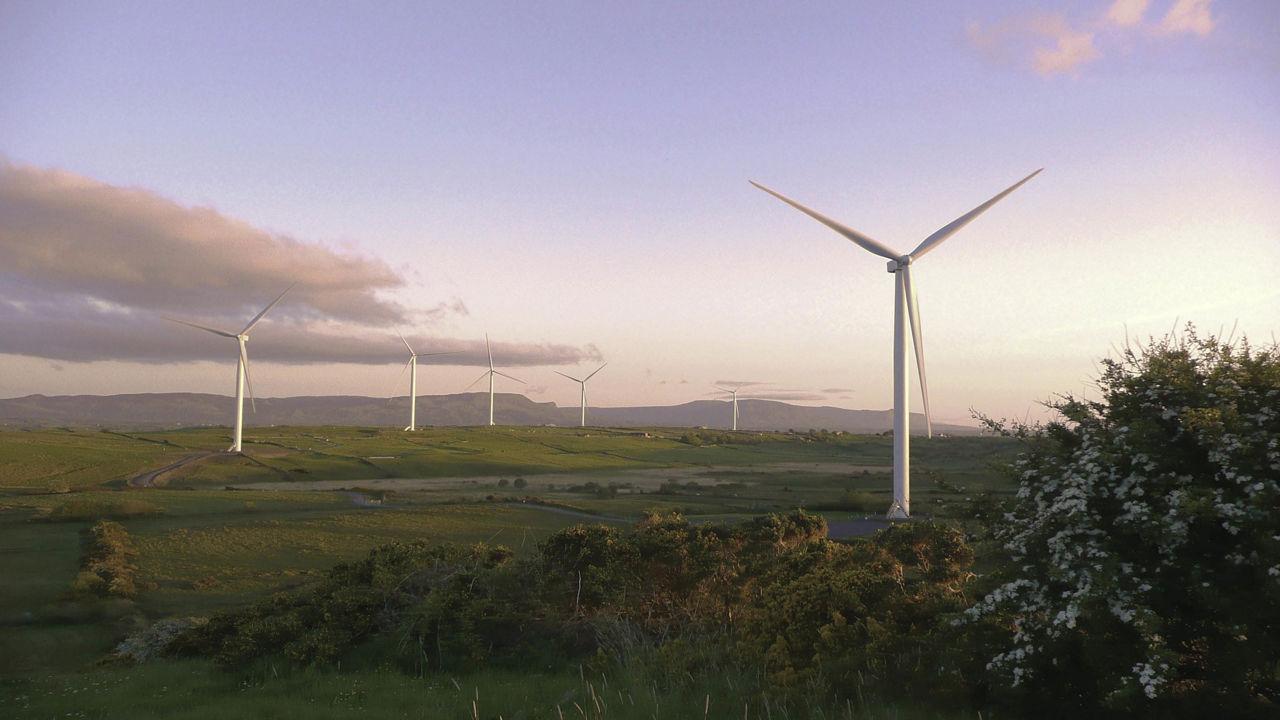 Drehid wind farm project
This proposal is for a 12 turbine wind farm which would provide green energy to over 35,000 Irish houses. The area under consideration is based around the townland of Drehid in north Co. Kildare.
Project status: Advanced stage development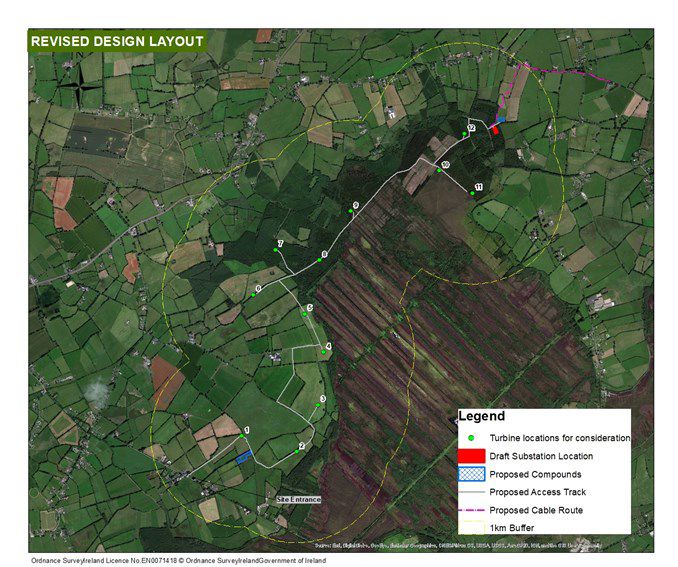 The community benefit package includes:
Direct return – The value of an average yearly electricity bill (€1,114) will be available annually for all houses who are within 1km of the proposal.
Greener Living Initiative – An annual fund to be set aside to assist those who would like to lower their carbon footprint and bring their energy bills down
Increased Community Fund – This proposal under the new Renewable Energy Support Scheme would attract over €250,000/year in funding for the local area.
Investment Opportunity – We would like talk to people who may be interested in investing in this wind farm and getting a return from it. Under the new Renewable Energy Support Scheme, a community investment opportunity would be available for anyone within 10km of the proposal with priority being given to those within 5km.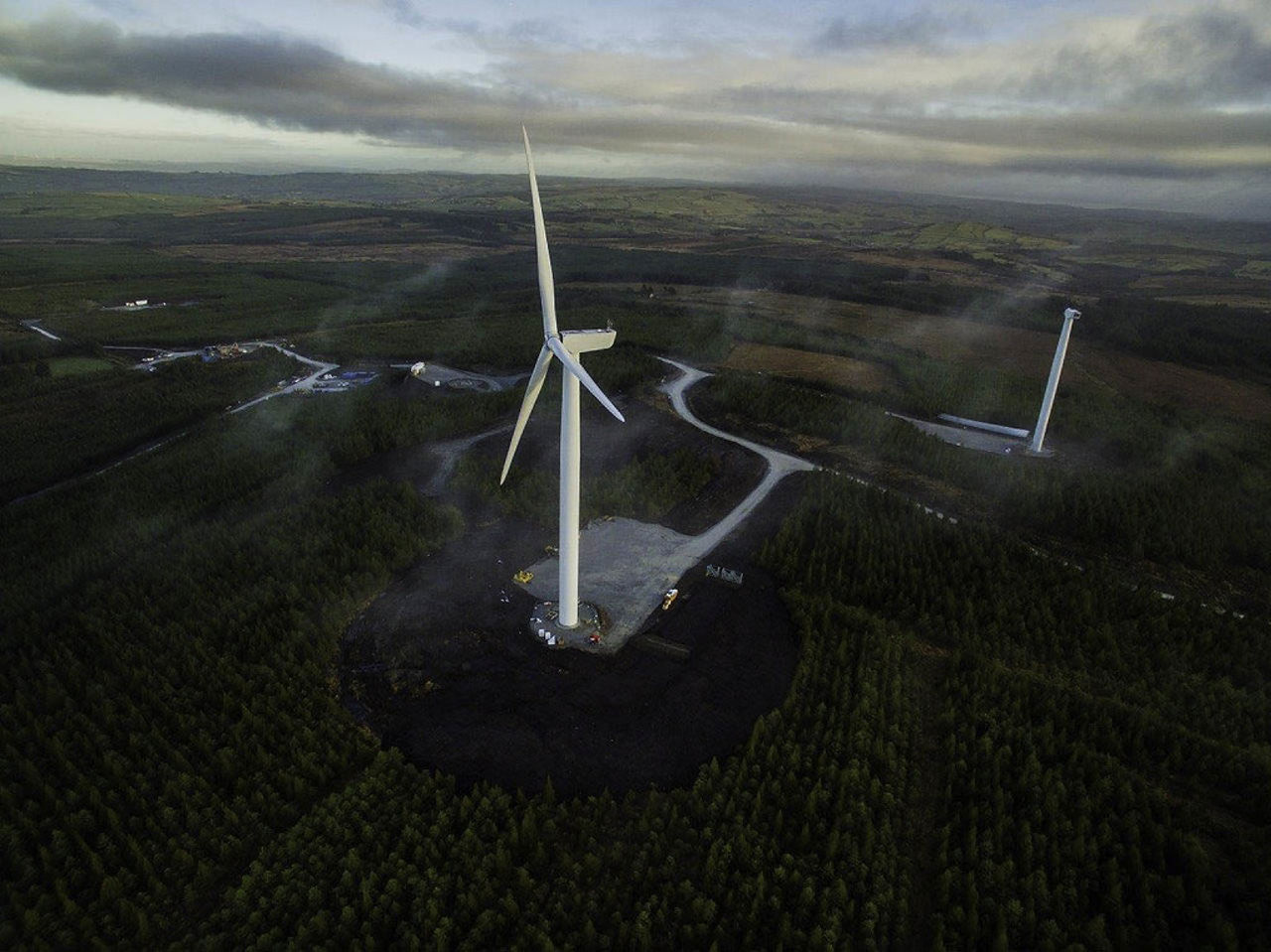 Coollegrean wind farm, Ireland
Key facts and benefits
The project would supply renewable electricity for the Irish Electricity Grid System for use in Ireland
It will comprise of up to 12 turbines.
640m set back to homes in the wider area.
Zero Shadow Flicker – A commitment has been made to eliminate Shadow Flicker at homes in the area.
A capacity to power approx. 35,000 homes with green electricity.
All cables will be laid underground.
There will be an onsite substation.
Associated works will include access tracks, turbine foundations and hardstanding areas, drainage works, temporary site compound, underground electrical and communications cables between turbines and an underground cable to connect the proposed project to the local Dunfirth substation.
Rates to the local county council of up to €290,000 per annum.
A local business support scheme to ensure that local businesses are facilitated and assisted in securing valuable contracts during construction and operation.
Approximately 65 jobs will be created during the construction, operation and maintenance of the proposed project

Knockaneden wind farm, Ireland
Knockaneden wind farm, Ireland
Drehid wind farm external site
Visit the project site of the Drehid wind farm project here. Interact with the developers, ask questions and find information about the project, stages and FAQs. You will be sent to an external site.
Visit the external project site here