Grid Services and Batteries
Battery storage is going to revolutionise the energy landscape by providing the flexibility necessary to integrate increasing levels of intermittent renewables while maintaining security of supply.
Statkraft, with one of the world's largest Virtual Power Plants, is ideally positioned to manage flexible assets using its advanced algorithmic trading infrastructure in real time. This approach maximises the value of the assets in all available physical markets while supporting the further integration of renewables.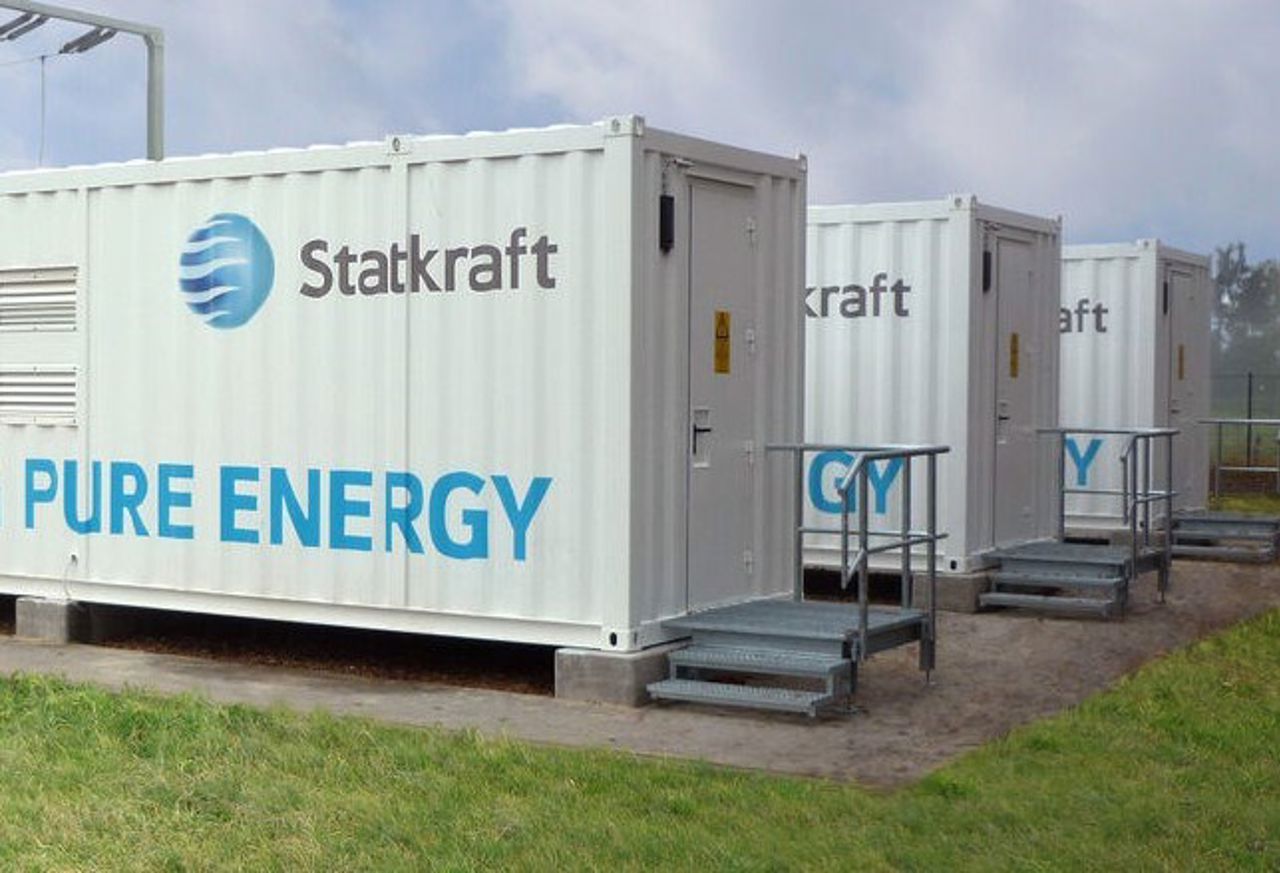 Grid Services
In order for the power system to work reliably, it needs a range of ancillary services such as fast reserves to cover short term variations in supply and demand and reactive power to manage the transmission system voltage. Traditionally such services were sourced from conventional power plant, but this is becoming less practical as EirGrid operate the system with more and more wind, displacing this conventional plant.
EirGrid introduced a suite of 14 grid ancillary services, setting a fixed tariff for each, under their DS3 Programme. These are known as DS3 System Services and this market has been up and running since May 2018 in Ireland. Statkraft's Grid Services team has been centrally involved in the development of this new market and are recognised market-leaders in System Service provision in Ireland.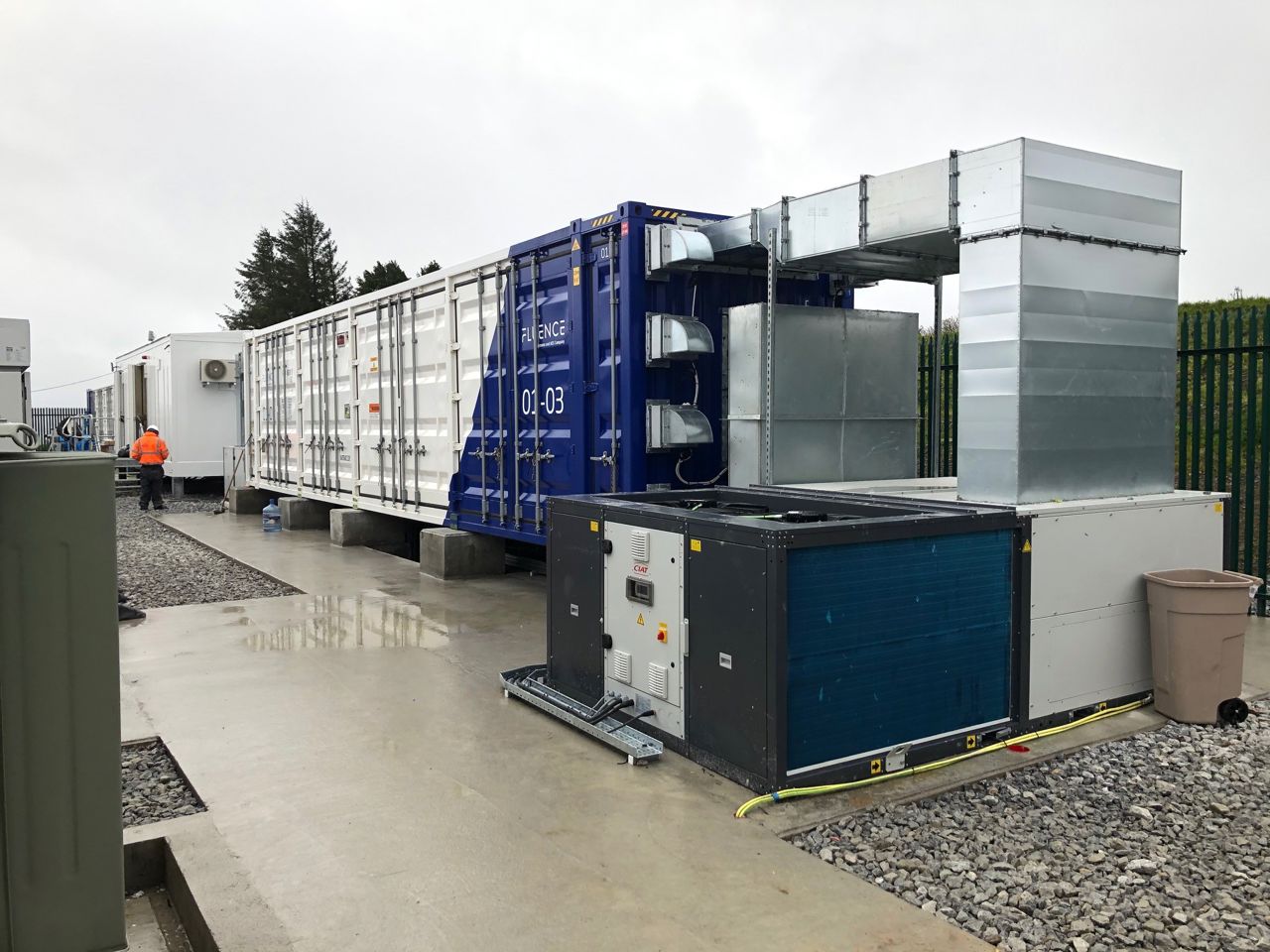 System Services from Wind
Some wind turbine manufacturers have recently developed new technology and control systems that allow wind turbines to deliver DS3 System Services, such as fast reserves and reactive power to the same standard as fossil fuel plant.
The Statkraft Ireland team has been leading the deployment of this technology, having participated in the initial technology trials, and then being the first to implement the full range of ancillary services on the Statkraft managed wind fleet. This is a win-win, with the electricity consumer seeing lower costs, the power system CO2 emissions being reduced, and the wind farm owner securing a small additional source of revenue without impacting on their day to day energy production.
Statkraft can now offer a service to new and existing wind farms to deploy and manage these DS3 System Services.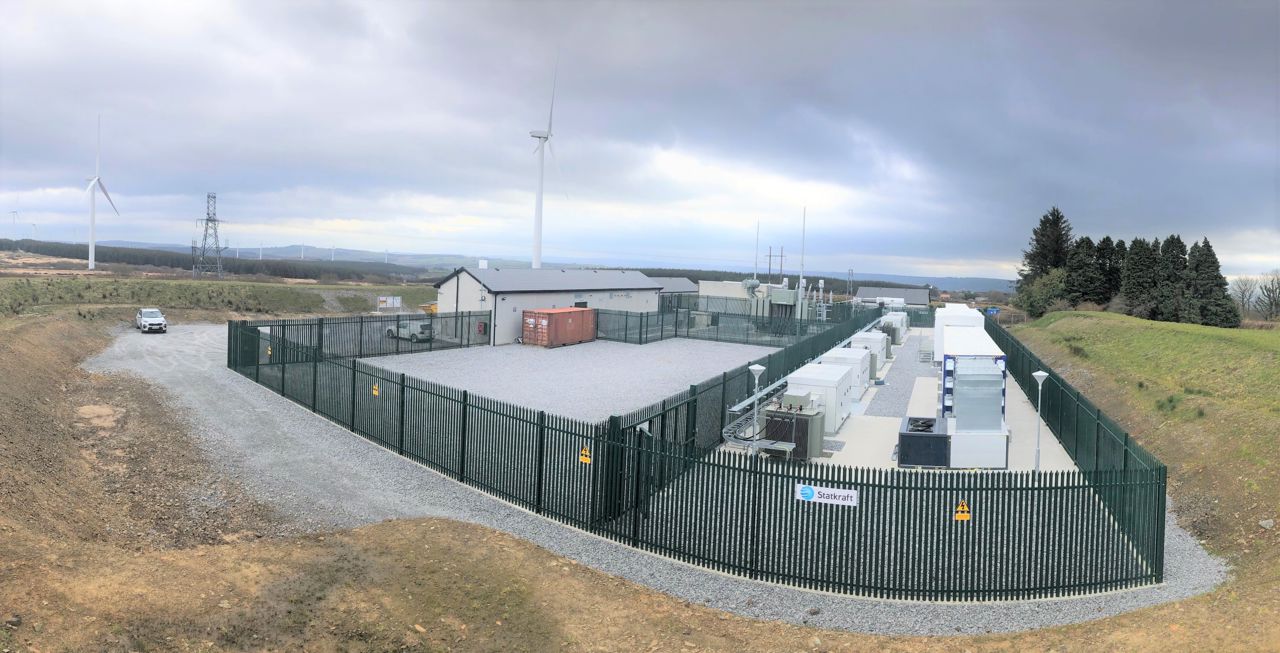 The 11MW Kilathmoy Battery facility
The 11MW Kilathmoy Battery facility
Batteries
Statkraft built the first grid-scale battery in Ireland at Kilathmoy. This is an 11MW, 5.6MWh lithium-ion battery which commenced operation in April 2020. The battery is contracted to provide DS3 System Services to the Irish Transmission System Operator, EirGrid. These are non-energy grid ancillary services which help support the grid at high levels of renewable penetration. Services include fast reserves and reactive power. The Statkraft Grid Services team in Ireland and UK has gained valuable experience of delivering a battery projects up to 25MW over the last 3 years. The team has secured a range of sites in both UK and Ireland close to strong grid connections.
Batteries can also participate in the balancing market, helping to manage the inevitable fluctuations that occur in the energy market to account for varying forecasts of demand, wind and power plant availability. Batteries can typically deliver their full power for 0.5-4 hours, which also allows them to participate in the capacity market, ensuring that there is enough generation capacity to deal with the short term peak demand, typically seen in December each year.
EirGrid's recent Tomorrow's Energy Scenarios identified the need for substantial investment in new storage technologies. IWEA's 70by30 paper also analysed how the Irish power system could efficiently operate with up to 70% of annual electricity production coming from variable renewable sources such as wind. Batteries and interconnection were identified as key enabling technologies. Internationally investment in Li-Ion battery technology driven by the move to electric vehicles means that battery technology has been rapidly falling in price and is expected to continue to do so. Statkraft sees a strong future in batteries as a crucial part of future power systems, especially in markets dominated by wind and solar.