Kilathmoy Wind Farm
Kilathmoy Wind Farm, Co Kerry. A 23MW wind farm owned and operated by Statkraft.
Asset Management
Statkraft's Asset Management team has established itself as one of the leading 3rd party Windfarm Operations and Management service providers in Ireland.
From Statkraft's Central Control Centre (CCC) at Cork Airport Business Park, the Asset Management team manages contracts of just under 570MW of wind assets and 40MW of battery storage, as well as DS3 Services on 240MW of wind farms, across 25 assets and three countries.​
The wind assets span numerous technologies and countries including GE, Nordex, Enercon, Siemens, Senvion and Vestas across Ireland, France, the UK, Norway and Sweden.
In addition, Statkraft owns and operates 1.7GW of wind assets in Norway, Sweden and the UK.
The Asset Management team is also very active in progressing local sustainability initiatives on its projects, which include introducing pollinator-friendly management across the different habitats and ecosystems. Statkraft does this across its network of managed and owned assets to create a network of safe places for bees and other insects.
Community Benefit Funds associated with the individual projects, which are used to further local sustainable initiatives, are also managed as part of the operations of the assets.
Statkraft Ireland wind power production data
5736 MWh by wind power
1265840 MWh by wind power
Equivalent to
1032480 m3 Gas
227851200 m3 Gas
Saved the atmosphere for
1996 t CO2
440512 t CO2
Powered
410035 Households
267716 Households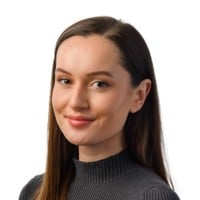 "I have been a member of Statkraft's Asset Management Team for the last four years, working in a number of different operational areas such as technical reporting, quality management and community benefit. Since joining Statkraft I have had endless opportunities to continue to learn and improve both professionally and personally. It is great to be surrounded by such likeminded, talented people in which we all are working towards a common goal of a greener future. "
Corporate Social Responsibility Lead
Our services
Asset Operations
Health, Safety & Environmental Management, Operational Controller 24/7, 24/7 Control Room Services ,Client Representative, On-site Attendance, Grid Interface, Regulatory Supervision, Continuous Monitoring, Data Collection, Stakeholder Management
Asset Performance
Energy Loss Assessments, Power Curve Analysis, Pareto Fault Trends, Strategy Efficiencies, Availability Analysis, Error Log Analysis, Windspeed 'v' Performance comparisons, ArcGIS, WAsP & WindPRO, Internal Databases.
Financial and Corporate
Books & Records, Accounts & Reporting, Budgeting & Forecasts, Cash Flow Management, Receivables & Payables, Statutory Reporting, Audit Preparation, Taxation Liaison, Banking Relations, Corporate Governance, Company Secretarial.
Ancillary Services and Grid Integration
DS3 Services, ISEM Interactions, Control & Trading Point Services, Energy Storage, Grid, Stabilising Services, R&D Services + Trials, Grid Code Testing, Meter Reconciliation.
Key figures
568

Megawatts managed

23

Number of wind farms managed

25

Number of projects managed
Contact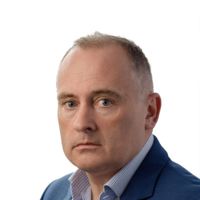 Alan Edwards
Head of Operations
Certifications and partners