Photo: Hans Fredrik Asbjørnsen
The world needs renewable energy – we need you
As a leading renewable energy producer, we depend on the dedicated people who want to shape the future with us. Are you ready to make a difference?
Photo: Oliver Tjaden/Statkraft
Electrician Günter Wolters inside hydropower plant Schlüsselburg.
Find a position that suits you
We offer positions across the world. Search through our job vacancies to find something that interests you.
Search for positions here
Experienced professionals
We have been making clean energy possible for over a century and we're now leading the shift to renewable energy. Find out how you can contribute and what career opportunities we can offer you.
Read more about our career areas
Photo: Ole Martin Wold
Arne Jørund Haugland, vice president of the Digitalization, Quantitative & Algorithmic trading unit in Statkraft's Markets and IT business area, was one of the speakers at the Technoport conference in Trondheim, Norway, on 27 March 2019.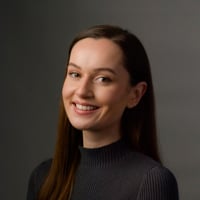 "It is great to be surrounded by like-minded, talented people all working towards a common goal of a greener future."
Corporate Social Responsibility Lead