Statkraft and Copenhagen Infrastructure Partners team up to develop 2.2GW of offshore wind in Ireland
Statkraft has announced a major deal with Copenhagen Infrastructure Partners' (CIP) fund Copenhagen Infrastructure IV K/S (CI IV) as part of its plans to develop up to 2.2 gigawatts of offshore wind in Ireland.
This landmark partnership will see CIP acquire a 50% stake in Statkraft's offshore wind portfolio in Ireland. The financial terms of the deal have not been disclosed.
The scope of the partnership includes the three phases of the North Irish Sea Array, or NISA, and the Bore Array. The proposed location for NISA is off the coast of counties Dublin, Louth, and Meath, while the site of the Bore Array has been proposed for the Celtic Sea.
Developing and building these projects is expected to require an investment of more than €4 billion by Statkraft and CIP by 2030.
"The need for energy security and decarbonisation has never been as important, or urgent, as it is today. Ireland has a wealth of renewable energy resources right on its doorstep – energy that has largely remained untapped. Statkraft and CIP will now work together to bring that clean, green power to the Irish people," said David Flood, Head of Offshore Wind at Statkraft.
"This deal marks a major development for Statkraft in Ireland as we scale up our offshore wind ambitions across Northern Europe. The country's maritime area makes it ideal for large-scale offshore wind energy production – energy we can deliver in partnership with CIP. The company's track record in offshore wind coupled with our development expertise will enable us to harness the energy of the wind in the Irish Sea to create a green energy system designed for a decarbonised future," he added.
Nischal Agarwal, Partner in CIP, said: "We are very pleased to be entering the Irish offshore market and look forward to developing these exciting projects together with Statkraft. In combining CIP's industrial background and international experience within offshore wind with Statkraft's experience of Irish renewables, the partnership will enable the provision of renewable power to Irish homes and businesses and contribute to reaching the government's ambitious decarbonisation targets."
Within offshore wind, Statkraft is pursuing an industrial role in the North Sea and Ireland. This agreement is an important step in delivering on this ambition. Statkraft intends to play a major role in the development of an offshore wind industry in Norway. The company has ten years of experience from offshore wind in the UK and extensive expertise in developing and operating large renewable projects. Statkraft is taking part in two strong consortia pursuing bids to develop the first Norwegian offshore wind projects.
Gry J. Aamodt, Statkraft's Head of Offshore wind in Norway, said: "The agreement and cooperation with CIP gives us access to expertise and experience from both bottom-fixed and floating offshore wind projects. The projects in Ireland will make us even better positioned for the development of both Sørlige Nordsjø II, Utsira Nord and future projects in Norway."

Statkraft is Europe's largest generator of renewable energy. The company entered the Irish market in 2018 and since then has almost tripled its workforce and tripled its development portfolio. A leading player in the Irish renewable energy market, it develops, owns, and operates renewable energy projects across the technologies of onshore wind, offshore wind, solar, battery storage and grid services.  
Contact
Geir Fuglseth
Media Relations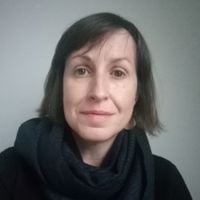 Joanne O'Connor
Communications Manager