Even with the best-laid plans, our 2030 targets may be beyond our reach
The latest report from the Intergovernmental Panel on Climate Change couldn't be any clearer: global greenhouse gas emissions are going in the wrong direction.
Ireland, like other nations, is currently working towards its 2030 climate targets, with the Government releasing its third Climate Action Plan (CAP 2023) before Christmas. It was encouraging to see that CAP 2023, and the recently released Annex of Actions to measure progress, focus on measures that can be delivered by 2025 – underscoring the importance of decarbonising sooner rather than later to help meet our carbon budgets.
A report by the SEAI, also published in December 2022 and entitled Energy in Ireland, reveals the decarbonisation challenges facing us as a society. The Electricity sector's 2030 emissions must be cut by 70% compared to its 2018 levels, with the interim 40% reduction by 2025 now more important because of the sectoral ceiling nature of the carbon budget.
Emissions on the rise
The trend is not only confined to the Electricity sector. Every sector experienced a bounce in Ireland's post-Covid economy. This is why, I suspect, that we are now seeing a bigger emphasis in CAP 2023 on what measures can be deployed by 2025 – a key milestone missing from previous iterations. In other words, while every renewable megawatt generated for the grid is important, any renewable energy delivered before 2025 is significantly more valuable than a post-2025 megawatt.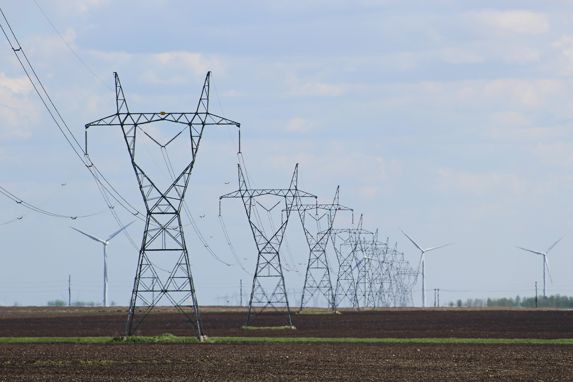 On the electricity front, the Government should be commended for achieving so many of the actions set out in previous CAPs. Progress has been made in offshore wind, with the establishment of the Maritime Area Regulatory Authority (MARA), the passing of the Maritime Area Planning Bill and the announcement of the recent Offshore Phase 2 Policy Statement. The Phase 2 policy again demonstrates that the Government is keen to expedite any remaining low-hanging fruit from a grid connection point of view; there is a certain logic to this approach to maximise chances of delivery of offshore projects in time for 2030. Finally, there is a regular schedule of auctions for onshore renewables even if it is not quite the annual cycle once mooted. However, it does feel like there is a regular rhythm to these events, with the first offshore auction (ORESS 1) to occur, as planned, in May.
Cracks beginning to show
It also appears that the Government's target of having 15% of the renewable capacity supplied by support from Corporate Power Purchase Agreements (CPPAs) is progressing well, as exemplified by agreements such as Statkraft's deal with Microsoft last November. The Government can also point to the successful procurement of almost 1 gigawatt of onshore wind and 2.2 gigawatts of solar in the first two Renewable Energy Support Scheme (RESS) auctions.
Yet despite the apparent success of these auctions, cracks are beginning to show. There is much uncertainty around the delivery of this level of capacity amid changing market conditions after Russia's invasion of Ukraine. The supply chain for all renewables, particularly solar, has been severely impacted. In situations where inflation and the cost of materials have been locked in at the time of auction, the delivery of committed volumes will inevitably hurt some developers. Even if all the capacity is achieved – which I believe is highly unlikely – we are going to require a lot more onshore wind and solar to meet the 2025 targets set out in the latest CAP.
The third auction, RESS 3, will take place in September this year, marking the Government's final opportunity to procure projects that can be rolled out by 2025. However, there are notably fewer projects for this auction compared to its predecessors as well as for what is required to meet the 2025 technology targets. Much of this is due to our planning system.
Double whammy
While a lot has been made recently about revamping the Planning Bill to improve timelines and the planning system overall, An Bord Pleanála (ABP) – despite some recent appointments – is still falling short. This time last year, before the controversy surrounding ABP's former deputy chairman, Paul Hyde, became public, a simple analysis of the weekly case load shows that the Board was taking in an average of 50 to 60 cases and discharging 40 to 50 per week, thereby mostly keeping up with the caseload demand.
This did not apply to wind farm cases, however. Even during this period, when ABP had a full complement of Board Members, the majority of wind farm planning decisions were taking over 60 weeks. The main issue was – and continues to be – the length of time taken by planning inspectors to write their reports for the Board. In most cases, it took an entire year, while ABP needed an average of six weeks after receiving these reports to make a final decision.
Twelve months on and the industry has been hit by a double whammy. With planning inspectors still taking a year to write reports, ABP is now discharging just 20 to 30 cases a week. This has led to a shortage of renewable energy projects for auction and corporate PPA – activities we desperately need to meet the 2030 targets set out in every CAP to date. Therefore, whatever improvements come in the form of the Planning and Development Bill later this year, the Government needs to urgently focus on the current situation in ABP – one that cannot wait for this new legislation.
Donal O'Sullivan is Vice President for Development & Offshore with Statkraft Ireland