Microsoft and Statkraft sign 366MW renewable energy deal
Statkraft Ireland is to supply Microsoft with 366MW of clean energy in a new deal, using wind and solar power produced by the renewable energy company. The deal is Statkraft's first Power Purchase Agreement (PPA) in Ireland.
The PPA will work towards ensuring that Microsoft's energy requirements in Ireland will be met from green energy sources. The renewable power will come from a total of six projects – three wind and three solar – located across the country.
Kevin O'Donovan, MD of Statkraft Ireland, said: "As Europe's largest renewable energy company, Statkraft is already a key player in the Irish market. Given our significant wind and solar portfolio, as well as our market trading business, we are well-placed to support companies like Microsoft in achieving their renewable energy ambitions.
"The deal to supply Microsoft with 366MW of clean energy will be in addition to the contracts that Statkraft secured in the RESS-2 auction earlier this year. Today's announcement shows that our continued rollout of new wind and solar projects is not just having a significant impact on Ireland's renewable targets, but helping to deliver affordable, green energy to homes, communities – and businesses – amid a fossil fuel-driven energy crisis."
Community Benefit Funds have also been established for the local communities in which the projects are based. These funds will deliver significant benefits by supporting sustainable community initiatives and local causes.
Donal O'Sullivan, Head of Development with Statkraft Ireland, added: "This is an exciting deal for Statkraft in Ireland which demonstrates our ability to use an alternative route to market for our projects in addition to the Government RESS auction schemes. Not only is this deal a welcome contribution to our clean energy transition; it will also contribute to Ireland's ambition of delivering 15% of new renewable volumes via corporate PPA.
"We look forward to building on this relationship with Microsoft in the future, while bringing significant local investment and opportunities to the local communities where the projects will be based."
Statkraft will fund and manage the construction of the wind and solar farms and will operate them when complete. The PPA with Microsoft will commence once the projects become operational.
Noelle Walsh, Corporate Vice President, Cloud Operations and Innovation, Microsoft said: "We're proud to be partnering with leading energy providers to bring this additional renewable energy on stream and help Government and the broader energy sector to achieve its climate action ambitions.
"This announcement builds on our efforts to make our data centres more sustainable and foster new innovations to support the growth of renewables on the energy grid here in Ireland. As we continue to support the growing demand for Cloud across public and private sectors, Microsoft is committed to partnering with all stakeholders to help Ireland on its grid decarbonisation journey while unlocking the opportunities of a digital economy and society."
­­
For further information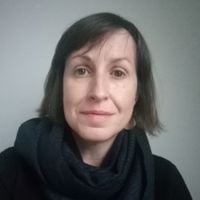 Joanne O'Connor
Communications Manager