Statkraft named as the Best Small Sized Workplace™ in Ireland
Statkraft Ireland has been named Ireland's Best Small Workplace for 2023 at the Great Place to Work awards. The ceremony took place in Dublin yesterday. This is just the second year that the Cork-based company has participated in the programme.
The ranking is based on direct feedback from employees, provided as part of an extensive and anonymous survey about the workplace. The survey measures several factors including employee development and the pride that employees feel working for their organisations.
Statkraft, which has been operating in Ireland since 2018, is Europe's largest generator of renewable energy.
Following the awards ceremony, Kevin O'Donovan, Managing Director of Statkraft Ireland, said: "We were delighted to be included in this prestigious list again this year and we're absolutely thrilled with the result. The wellbeing of our workforce is a priority for us, and we make a conscious effort to ensure everyone has the support they need."
"The team knows that we are working in an incredibly important sector, where we are committed to helping deliver affordable, green energy to homes, communities, and businesses. This instils a great sense of responsibility and passion which drives the fundamental work we do here at Statkraft."
The Great Place to Work Programme measures organisations through a combination of an Employee Survey and a Cultural Audit.
The pillars of credibility, respect and fairness measure employees' trust in management and the pillars of pride and camaraderie measure employees' feelings about their jobs and colleagues.
Some of Statkraft Ireland's results were broken down into the following:
· Credibility (97%)
· Respect (94%)
· Pride (91%)
· Camaraderie (96%)
· Fairness (96%)
For more information on job opportunities, check out the careers page here
Ireland Press Contact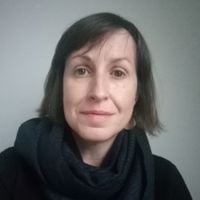 Joanne O'Connor
Communications Manager