Statkraft named as one of the best workplaces in Ireland!
Statkraft Ireland is delighted to announce that they have been officially recognised as one of the Best Workplaces in Ireland in 2022. This is the first year that the company has been ranked.
The announcement was made at the awards ceremony on Wednesday 23rd March 2022. The ranking is based on direct feedback from employees, provided as part of an extensive and anonymous survey about the workplace and Statkraft is the only renewable energy company to make the list.
Statkraft Ireland was recognised as the 12th Best Small Sized Workplace in Ireland 2022.
Speaking about the awards, Kevin O'Donovan, Managing Director of Statkraft Ireland said, "We are thrilled with such a positive result. Statkraft has grown exponentially since we entered the Irish market in 2018. We have built some of the most innovative and significant renewable projects, including the largest solar project in Ireland and first commercial scale battery projects in the country. We have also doubled our work-force and tripled our project pipeline."
"This growth is driven by our talented and committed workforce, and I am very proud of the team and the culture that we have created here in Cork. But culture goes beyond rankings. What is important to me is that we are a company that is making a significant contribution to improving our environment and quality of life, and that we are able to do it in a positive, inclusive and encouraging workplace. Our staff's well-being is a major priority for us, and we make a conscious effort to ensure everyone has the support they need."
O'Donovan added, "The team and I are also acutely aware that we are working in a sector that is fundamental to creating a cleaner, more sustainable future so not only do we have a great work-place, but also a great sense of responsibility. It is this focus, commitment and passion that drives everything we do."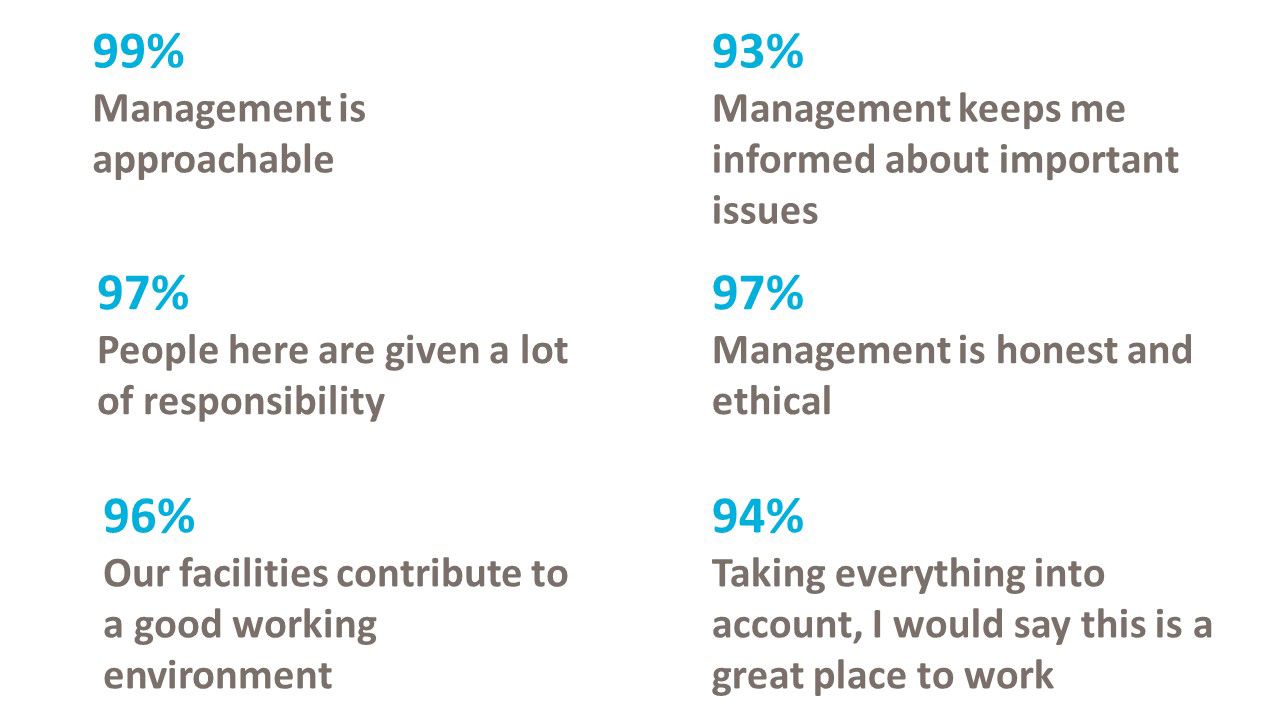 Some of the results from the Statkraft survey
The Great Place to Work Programme measures organisations through a combination of an Employee Survey and a Cultural Audit.
The pillars of credibility, respect and fairness measure employees' trust in management and the pillars of pride and camaraderie measure employees' feelings about their jobs and colleagues.
Some of Statkraft Ireland's results were broken down into the following:
· Credibility (95%)
· Respect (88%)
· Pride (91%)
· Camaraderie (93%)
· Fairness (88%)
For more information on job opportunities, check out the careers page here.