Irish public want their electricity to be green
Irish people are among the most concerned in Europe about climate change and if the energy they use in their homes is derived from renewable sources according to the findings of new research.
Europe's leading producer of renewable electricity, Statkraft, conducted a survey of 16,000 people (2,000 per region) from eight European countries including Ireland, UK, France and Italy.
7 in 10 (71%) Irish people are concerned about whether the power they use in their homes comes from a renewable energy source
Survey also found that more than four in five (87%) Irish people are concerned about the threat of climate change
The survey, conducted in October 2021 by OnePoll, probes public perception around offshore and onshore wind and solar farms, whether they believe the Government is doing enough to support the transition to renewables and what level of personal accountability they feel towards climate change among related issues.
Overall, the majority of those surveyed are worried about climate change (81%), with people in Italy (91%), Spain (88%) and Ireland (87%) being the most concerned. Furthermore, there is major support for renewable energy throughout the countries including Ireland with almost three-quarters (72%) of Irish respondents supporting the development of offshore and onshore wind energy and more than eight in ten (85%) supporting the development of solar farms, making Ireland the most favourable towards solar power compared to all other surveyed countries.
Commenting on the survey results, Managing Director of Statkraft Ireland, Kevin O'Donovan, said "This research unequivocally found that most of the Irish public are worried about climate change and they understand the seriousness of the challenge that we are facing. The majority rightly want their governments and companies to do more when it comes to solving the climate crisis and they also care a lot about whether the power they use in their own homes and lives comes from a renewable source."
"Statkraft is focused on the development of a diverse range of renewable energy technologies in Ireland, including onshore wind and solar, offshore wind, and innovative grid services solutions. Only last year, Statkraft began construction on Ireland's largest solar farm (200MWp) in Meath as well as commencing construction on another solar farm and two wind farms and there are many more exciting projects in the pipeline. We are committed to helping Ireland reach it's climate action targets and it's encouraging to see the public's unequivocal support for what we are ultimately trying to achieve – a country run on clean energy from our own natural resources."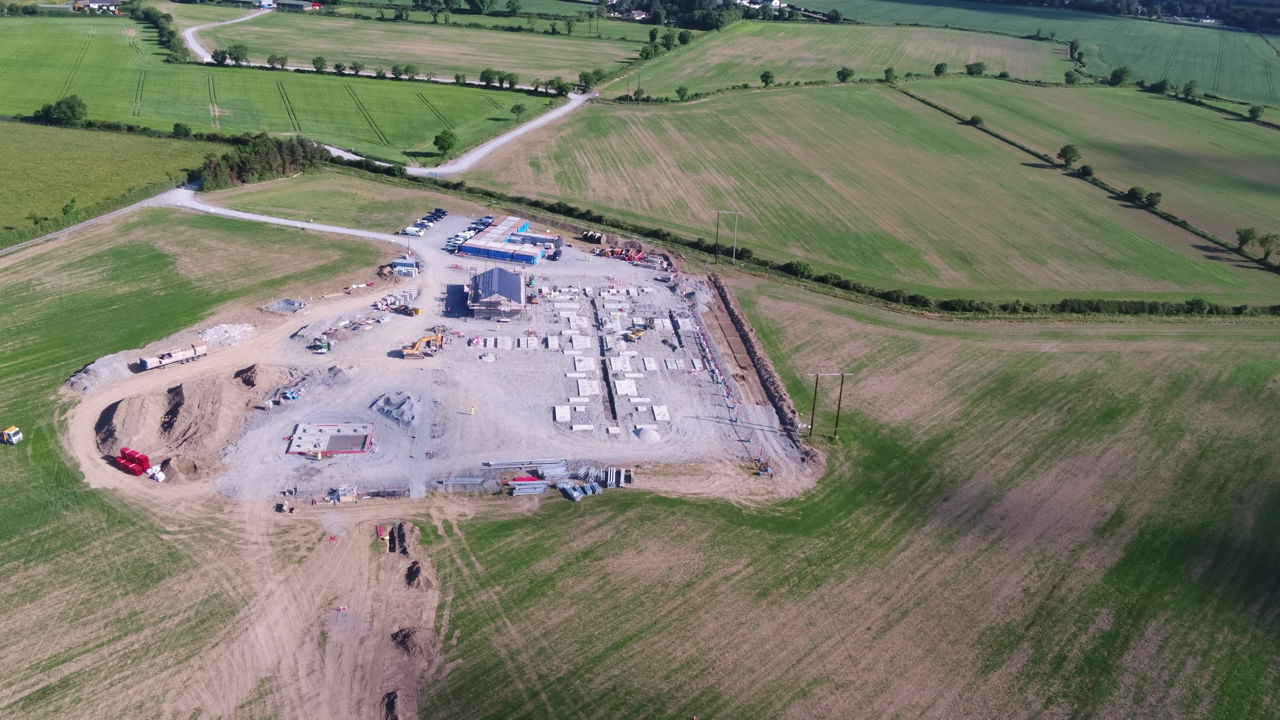 Statkraft's solar project in Ballymacarney, Co. Meath
O'Donovan concluded by saying, "Within Europe, Ireland is currently one of the countries that is furthest away from meeting its climate targets. Continued investment and planning reform are needed, as well as proper resourcing of State agencies to ensure the capacity to deliver a range of renewable energy offerings. This will be vital to meet Ireland's ambitious climate action targets of 80% renewables by 2030 and we know from our research that the public supports this important and urgent work. Ultimately, I believe that Ireland will become a leader in renewables and that our natural resources will be the foundation for a strong economy and society for future generations"
Finally, the survey found that Europeans feel that their governments could do more when it comes to tackling climate change. When asked what the Irish government could do better, the respondents said there is a need for more policies that make it easier for companies and people to reduce their emissions such as subsidies on electric vehicles and a faster push to clean energy for personal and business use.

Read more
Wind power
Wind power is one of the fastest growing energy sources in the world. Statkraft has developed onshore wind power for around 20 years, and is the leading producer in Northern Europe.
Read more
Solar power
The world is embracing solar power on a scale we haven't seen before; it's a clean, abundant source of energy bringing benefits at the local and global scale. Statkraft has developed solar projects...
Read more