Statkraft unveils Ireland's first battery project
11MW Kerry project represents pioneering departure for Irish energy market.
Statkraft Ireland has announced that it has built the country's first battery project in Co Kerry. The hybrid battery-and-wind project, which combines 11MW of battery with 23MW of onshore wind, will be fully operational in early 2020.
"This is a landmark day for the energy market in this country and represents a very exciting milestone for power storage here. Statkraft made the investment decision to develop this project without participating in market auctions. Energy storage systems or batteries further diversify our own portfolio, and this project continues our growth trajectory while complementing our extensive renewable development plans." said Statkraft Ireland Managing Director, Kevin O'Donovan.
The growth of wind generation presents a range of operational challenges for power systems everywhere, and its variability must be managed to ensure demand for electricity is met at all times. Other forms of renewable energy such as solar are also set to play a part in Ireland's energy mix, meaning capacity to store electricity is of paramount importance.
Statkraft, which is Europe's largest producer of renewable energy, will enter a contract with EirGrid, thereby providing reserves to the national electricity grid in the event of a sudden drop-off in supply. The site is located on the company's first stand-alone Irish onshore wind project since entering the market here, at Kilathmoy on the Limerick / Kerry border in the south-west of Ireland. This is a seven-turbine project which has cost €30million to develop, with an output of 23MW.
Statkraft has partnered with Fluence, the global market leader in utility-scale energy storage solutions, to deliver the project, with battery modules produced by LG Chem, a top-tier supplier.
"Work carried out to date has ensured that the Irish electricity grid system is operating successfully with renewable energy levels of up to 65% at any given time, which proves that we are not that very far away from having a grid system which can be run almost exclusively on renewable energy. Statkraft has the vision, ambition and wherewithal required to see Ireland become a serious player on the European stage. It's easy to forget that Ireland has the capacity to provide for its own energy needs without relying so heavily on imported energy and that more than 30% of our electricity already comes from renewables. The progress that has been made in the last 24 months alone has been remarkable" Kevin O'Donovan said.
"At Statkraft, we are committed to developing relationships with people from all sectors including industry, utilities and local communities where opportunities may exist to assess how we can bring forward sustainable and appropriate renewable energy projects. For example, we are currently providing services for trading and optimisation of DS3-focussed battery projects, managing the DS3 as well as optimisation in the wholesale/BM markets, which includes revenue floors in some cases. We are also developing a range of tailored renewable Power Purchase Agreements or PPAs, as well as corporate PPAs for large-scale corporate customers," concluded Mr O'Donovan.
This, added to the company's current development pipeline of 1.25GW of onshore wind, 500MW of offshore wind and 350MW of solar energy in Ireland alone, sees Statkraft very positively positioned to play its part in helping this country deliver on targets set out in the Government's Climate Action Plan published in June last.
Ireland Press Contact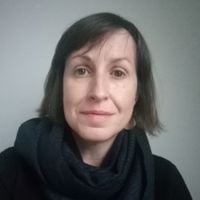 Joanne O'Connor
Communications Manager