Statkraft CEO Christian Rynning-Tønnesen visiting Dublin
"Ireland has high ambitions for renewable energy, and Statkraft has ambitious plans for Ireland", said Christian Rynning-Tønnesen, CEO of Statkraft, Europe's largest producer of renewable energy, during his speech today at The Institute of International and European Affairs (IIEA) in Dublin.
Electricity covers 21% of the final energy consumption in Ireland today. With electricity based on renewable sources, further electrification can significantly bring down greenhouse gas emissions.
The ambition put forward by the Irish Government adopts a target of 70% renewable electricity by 2030.
In combination, renewable energy and electrification will significantly help Ireland on its way towards the 2030 climate targets. Statkraft intends to be among the market players developing flexibility solutions to allow the electricity system to live well with a high share of intermittent renewables.
"Statkraft will contribute to Ireland reaching the targets and becoming a global leader in climate action and renewable energy. We have made our first investments – and we are here to stay," says Mr. Rynning-Tønnesen.
Ireland is one of the selected new growth markets for Statkraft, already having a development portfolio of around 1200 MW. Statkraft will mainly be developing onshore wind power. In addition, the company will be developing battery storage projects, solar power and expanding market activities, including establishing a virtual power plant.
In 2018, Statkraft took over the Irish onshore wind projects of Element Power, now renamed to Statkraft Ireland. Since the acquisition, Statkraft has begun construction of the 23 MW Kilathmoy wind farm in Kerry. In parallel, more than 100 MW of the development portfolio have been consented. Statkraft is also working to a realise a portfolio of battery storage projects.
Ireland Press Contact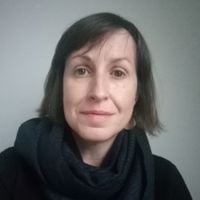 Joanne O'Connor
Communications Manager