Statkraft acquires 320MW of Irish solar projects
Statkraft Ireland has completed the acquisition of nine Irish solar projects with a combined output of 320MW.
This, added to the company's existing portfolio of 1.25GW of onshore wind and 500MW of offshore wind in Ireland alone, sees Statkraft very positively positioned to play its part in helping this country deliver on targets set out in the Government's Climate Action Plan published in June.
The solar projects in question are at an advanced stage of development and several of the projects will participate in the upcoming Renewable Electricity Support Scheme (RESS) auctions. They are being purchased from solar developer, JBM Solar Limited.
The company also reiterated its commitment to investing in the Irish renewable energy generation sector.
"We believe that Ireland will need contributions from all forms of renewable energy to meet 2030 binding targets of reaching 70% green energy. The acquisition of this 320MW of solar energy further diversifies our own portfolio and continues our upward growth trajectory," said Statkraft Ireland Managing Director, Kevin O'Donovan.
"Each MW of these developments will be necessary if we are going to be successful in tackling climate change. Work carried out to date has ensured that the Irish electricity grid system is operating successfully with renewable energy levels of up to 65% at any given time which proves that we are not that very far away from having a Grid system which can be run almost exclusively on renewable energy.
"As Europe's largest provider of renewable energy, Statkraft has the vision, ambition and wherewithal required to see Ireland become a serious player on the European stage. It's easy to forget that Ireland has the capacity to provide for its own energy needs without relying so heavily on imported energy and that more than 30% of our electricity already comes from renewables. The progress that has been made in the last 24 months alone has been remarkable.
"At Statkraft, we are committed to developing relationships with people from all sectors including industry, utilities and local communities where opportunities may exist to assess how we can bring forward sustainable and appropriate renewable energy projects," concluded Mr O'Donovan.
"PP Asset Management is excited to announce the sale of these projects which marks a highly successful culmination of our work in the Irish solar market," said Mark Jones, CEO of PP Asset Management, investment partner to JBM Solar. "Following the success of JBM Solar in Ireland, we are looking forward to developing new opportunities with the JBM Solar team in subsidy-free solar across the UK."
Ireland Press Contact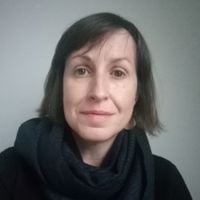 Joanne O'Connor
Communications Manager