Statkraft's Low Emissions Scenario 2019: Renewable costs to plummet
Statkraft's latest analysis predicts bright future for wind and solar.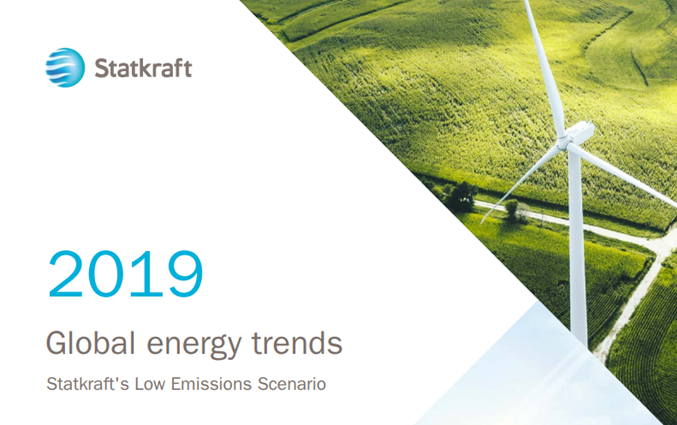 Statkraft, Europe's largest producer of renewable energy, has stated that the cost of renewable technologies will fall sharply over the next decades with a 30-fold increase predicted in global solar capacity by 2050.
In its fourth "Low Emissions Scenario"on global energy trends, Statkraft also finds that there is a relatively small financial cost difference between limiting global warming to 1.5 degrees instead of a 2 degree pathway. Globally, several experts have estimated the cost of a 2 to 3 degree warming by the year 2100 to be between 5% and 10% of global GDP.
"The report also states that the renewable power sector makes electricity increasingly attractive as a source of energy in transport, buildings and industry. This results in energy-related greenhouse gas emissions falling by 44% to 2050, which is in line with a 2-degree pathway. The analysis shows that electric and hydrogen trucks will be competitive with diesel as early as 2025 and almost all new passenger cars and more than half of new trucks run on electricity or hydrogen in 2050," according to Managing Director of Statkraft Ireland, Kevin O'Donovan.
The power sector globally is set to reach a renewable share of 80% by 2050 according to the report while in 2035, solar power will become the largest source of power generation on a global basis and cover almost 40% of all electricity generation. Wind power will cover 30%.
Statkraft Ireland has an existing portfolio of 1.25 GW of onshore wind, 500 MW of offshore and a growing portfolio of solar having entered the Irish market less than 12 months ago.
The company reiterated its commitment to a capital spend of €1.5billion in the Irish renewable energy generation sector as part of its global ambition to increase its portfolio of wind power assets to 6,000 MW and solar power assets to 2,000 MW by 2025.
"This report is encouraging and endorses what we are doing in Ireland having been given such a major vote of confidence by Government in its recently published 'Climate Action Plan' which targets 70% of all electricity to be generated from renewables by 2030. It's a fact that people are becoming more and more concerned about global warming and socially, the many small and varied, positive lifestyle changes that each of us are making is cumulatively helping to increase awareness thereby reducing carbon emissions", said O'Donovan.
"Last month, we erected our first turbine on a new 23MW project in Kilathmoy on the Kerry/Limerick border which will help us achieve our own targets but also make an important contribution towards meeting Ireland's new renewable energy target. Currently this figure stands at approximately 30% and as such, we have a big task ahead of us.
"Each MW of all our planned developments will be necessary if we are going to be successful in tackling climate change but our targets are achievable. Work carried out to date has ensured that the Irish electricity grid system is operating successfully with renewable energy levels of up to 65% at any given time which proves that we are not that very far away from having a Grid system which can be run almost exclusively on renewable energy," concluded Mr O'Donovan.
Ireland Press Contact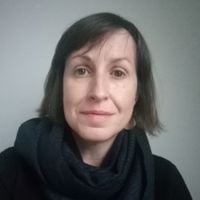 Joanne O'Connor
Communications Manager