Moanvane Wind Farm granted planning permission
Statkraft Ireland's plan for a new wind farm in Co. Offaly, Ireland has achieved final planning consent. The Moanvane Wind Farm was submitted as a planning application in 2017 and since then has received planning approval from both Offaly County Council and An Bord Pleanála.
This project will consist of 12 turbines with a maximum tip height of 169m and an associated 6km amenity trail. With an installed capacity of approximately 48MW, it will have the potential to provide pure, renewable electricity to over 35,000 Irish homes.
Kevin O'Donovan, Managing Director of Statkraft Ireland said:
"Moanvane Wind Farm is an excellent example of what can be achieved through the development of positive relationships between many interested parties. We are delighted to be working with groups such as Coillte, individual local landowners, local community groups and the wider local community to work towards making this project a reality. This is not only a positive step forward for Ireland but also a positive step forward for all the stakeholders involved."
With the construction of Statkraft Ireland's 23.5MW Kilathmoy Wind Farm currently underway, this grant of planning marks an important step forward for Statkraft Ireland, placing the company on a very positive path.
Pat O-Sullivan, Head of Communications & Stakeholder Engagement for Statkraft Ireland said:
"We are delighted with the decision of An Bord Pleanála and Offaly County Council to grant planning consent for Moanvane Wind Farm. This project will not only help Ireland tackle climate change by generating pure, clean, and reliable energy for Irish households and businesses but will also bring considerable opportunity to the area. There now exists a significant opportunity for all parties to work together to ensure that long lasting and meaningful benefits are brought to people living in the local area.
From an early stage in the development process our community engagement team has sought input from the local community to help us to design this project and the feedback that we received has fundamentally shaped the form that it has taken. We are looking forward to continuing to work with local individuals and businesses as this project moves forward through construction and on to operation.
With planning now granted we can work in a meaningful way with the local community on matters such as community return from the wind farm, shared ownership opportunities, furthering opportunities on the local amenity trail and the proposed structure of the community benefit fund.
We are committed to the ethical development of sustainable renewable energy projects and to ensuring that the people in the communities surrounding developments such as the Moanvane Wind Farm, experience real economic, environmental and social benefits. We would like to invite both individuals and businesses in the local area, who are interested in exploring these opportunities to contact us."
Ireland Press Contact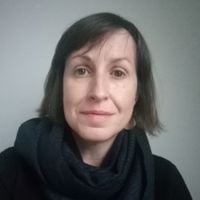 Joanne O'Connor
Communications Manager