Milestone met as Statkraft erects first turbine in Ireland
Statkraft, Europe's largest producer of renewable energy, has announced that the first of seven turbines has been erected this week, at Kilathmoy on the Limerick / Kerry border in the south-west of Ireland.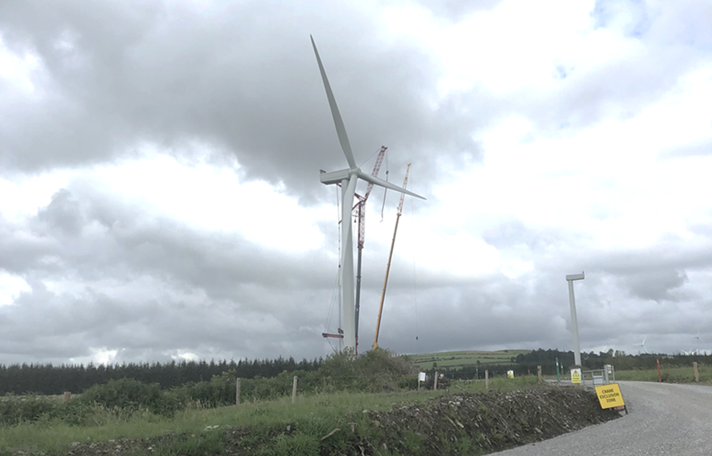 While Statkraft Ireland has an existing portfolio of 1.25 GW of onshore wind, 500 MW of offshore and a growing portfolio of solar, this project is notable as the first project to be developed exclusively by Statkraft since entering the Irish market less than 12 months ago.
Work commenced on the project immediately upon Statkraft's arrival in Ireland in October, 2018. With civil engineering works complete and turbines now being erected, the project is firmly on schedule for commercial operation in February 2020. Importantly, this will be in advance of the Renewable Energy Feed-in Tariff (REFIT) deadline which will be a significant achievement for this project.
"It is extremely satisfying to see the Kilathmoy wind farm reach this stage and this of course, continues our upward growth trajectory," said Statkraft Ireland Managing Director, Kevin O'Donovan.
"The construction of this wind farm will not only go towards achieving Statkraft's overall targets but it will also make an important contribution towards meeting Ireland's new target of 70% of electricity from renewable sources by 2030. Currently this figure stands at approximately 30% and as such, we have a big task ahead of us.
"Each MW of these developments will be necessary if we are going to be successful in tackling climate change but our targets are achievable. Work carried out to date has ensured that the Irish electricity grid system is operating successfully with renewable energy levels of up to 65% at any given time which proves that we are not that very far away from having a Grid system which can be run almost exclusively on renewable energy," continued Mr O'Donovan.
Conor Calnan, Head of Construction Management for Statkraft in Ireland and the UK said; "Our aim has been to foster a safe working environment capable of delivering a quality project, on time and within budget."
"All of the contractors working on the project, including Keating Construction on Civils, Suir Engineering on Electricals and the Nordex team on turbines have embraced the Statkraft way in terms of proactively promoting a safe working culture.
"The professionalism of all involved in the project team has ensured that this wind farmwill serve as a blueprint for how a positive safety culture can deliver on quality, programme and budget. With the first turbine erected this week, we expect Statkraft's first wholly-constructed, owned and operated wind farm in Republic of Ireland to be energized in December 2019 and we are engaging with all stakeholders, including EirGrid, in order to achieve this," concluded Mr Calnan.
Ireland Press Contact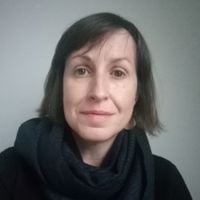 Joanne O'Connor
Communications Manager