Statkraft committed to delivering for Ireland on Climate Action targets
Ireland has set out an ambitious and meaningful vision around climate change and while 2020 targets will be missed, the Government is radically increasing its efforts to improve societal understanding of the challenges we face and developing a positive national attitude towards decarbonisation.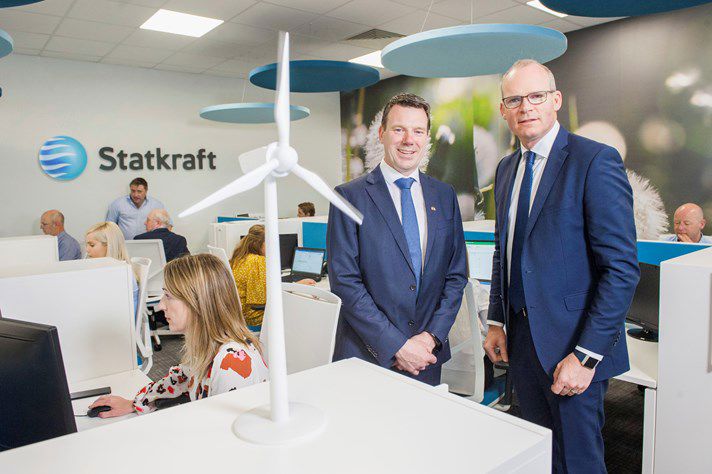 That's according to Statkraft Ireland CEO, Kevin O'Donovan who was speaking at the official opening of the company's new offices in Cork which employs 45 staff. Tánaiste and Minister for Foreign Affairs and Trade, Simon Coveney performed the opening as Statkraft Ireland reiterated its commitment to a capital spend of €1.5billion in the Irish renewable energy generation sector.
"Statkraft Ireland is on a significant growth path and intends to treble its current on shore wind output consisting of 130MW of permitted projects. Projects with a capacity of 150MW are already in the planning stage and a further 150MW soon to enter the planning process. This is in addition to some very significant solar developments and a €1billion project in the Irish Sea that will have a 500MW output. Few companies are in a position to deliver this sort of diversity of renewable energy at this scale.
"Each MW of these developments will be necessary if we are going to be successful in tackling climate change and reaching our countries objectives. The 70% renewables by 2030 ambition, as set out by the Oireachtas Climate Action Committee earlier this year is achievable. The onus is now on the government deliver effective climate action by adopting this target, along with the other recommendations of the committee, as part of its soon-to-be-published 'Plan on Climate Action'. Industry can and will rise to meet this challenge. The recent election results also bode well for the level of public support and increasing appetite to address climate change head-on," stated Mr O'Donovan.
"As a Government, we're acutely aware of what needs to be done and broadly, how we need to do it. Declaring a 'climate emergency' alone will not suffice. My colleague, Minister Richard Bruton is currently finalising the Government's 'Plan on Climate Action' and this will be more ambitious and radical than anything we have seen before, which is precisely what we need to decarbonise. I commend Statkraft for their vision and commitment to renewables and am genuinely encouraged to see a company of their calibre identify Ireland as a new growth market," said Tánaiste and Minister for Foreign Affairs and Trade, Simon Coveney.
"The Environment Minister has said that €150million will be spent on carbon credits as a result of missing 2020 targets while hundreds of millions in fines will also be shelled out on an annual basis, for the same reason. As Europe's largest provider of renewable energy, Statkraft has the vision, ambition and wherewithal required to see Ireland become a serious player on the European stage. It's easy to forget that Ireland has the capacity to provide for its own energy needs without relying so heavily on imported energy and that more than 30% of our electricity already comes from renewables. The progress that has been made in the last 12 months alone, has been remarkable.
"At Statkraft, we are committed to developing relationships with people from all sectors including industry, utilities and local communities where opportunities may exist to assess how we can bring forward sustainable and appropriate renewable energy projects," concluded Mr O'Donovan.
--
Note to editor:
About Statkraft: Statkraft is a leading company in hydropower internationally and Europe's largest generator of renewable energy. The Group produces hydropower, wind power, solar power, gas-fired power and supplies district heating. Statkraft is a global company in energy market operations. Statkraft has 3500 employees in 16 countries. Last year, it produced 62 terawatt hours of electricity, enough to supply more than 60 million homes, 97 per cent of which came from renewable sources.
Ireland is one of the selected new growth markets for onshore wind in Statkraft. The company already owns and operates 11 wind farms in the UK and the Nordics with a combined installed capacity of almost 1,000 MW. Furthermore, Statkraft is the majority owner of the 1,056 MW Fosen Vind project under construction in Norway, Europe's largest onshore wind power project.
In 2018, Statkraft acquired 100 per cent of the shares in Element Power's Irish and UK subsidiaries and has already commenced construction on its first Irish project – a 23MW wind farm at Kilathmoy on the Kerry-Limerick border which will cost €30million.
Ireland Press Contact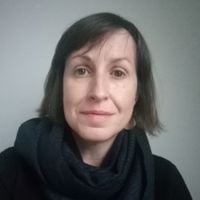 Joanne O'Connor
Communications Manager